Implants
This patient lost her lateral incisor due to severe decay. The tooth was replaced with an implant that perfectly matched her existing dentition.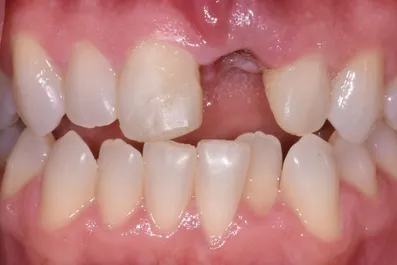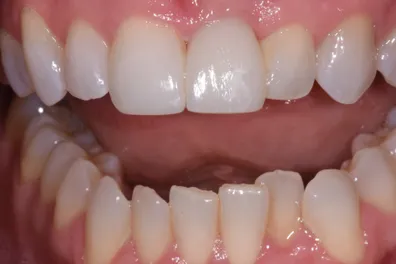 This patient was involved in an accident. Her front tooth was knocked out and she chipped her adjacent teeth. An implant was placed to replace her front tooth and her adjacent teeth were bonded with composite to restore her smile to its former glory.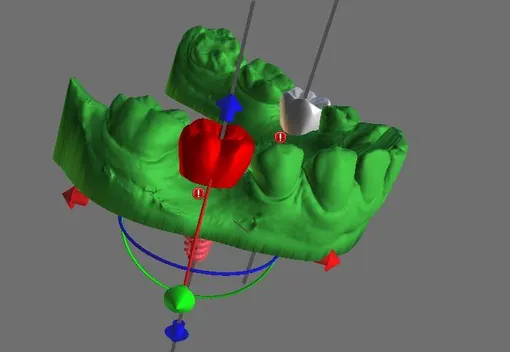 At Modern Dentistry, all of our implant surgeries are done through a surgical guide. This insures that the implant will be placed in the perfect place and also reduce the time it takes to complete the procedure.