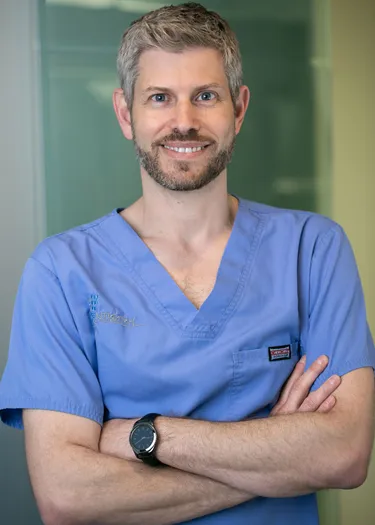 Dr. Ariel Abramson completed his B.S. in Biology and Physician Assistant Certificate at Wagner College in 1997. He practiced as an emergency room and substance abuse physician assistant in New York for four years until his own dentist inspired him to pursue a career in dentistry.
In 2005, Dr. Abramson graduated from Stony Brook University Dental School at the top of his class, receiving awards for clinical dentistry, implant dentistry, orthodontics, dental anesthesiology, and pediatric dentistry, among others. Dr. Abramson completed a general practice residency at the Northport Veterans Affairs Hospital and spent the following year working for the hospital. He has worked in private practice ever since.
Dr. Abramson opened Modern Dentistry in 2008 with the goals of making an office with a focus on customer service and clinical excellence using the latest in dental technologies. With that goal in mind, he continued to expand the office and hire team members to allow increased access to care without a decrease in quality or personal touch.
Dr. Abramson stays up to date on the most current dental technology by regularly attending continuing education seminars around the country and occasionally internationally. He is also an active member of the DC Dental Society, American Dental Association, and has been inducted in the Alpha Omega and Omicron Kappa Upsilon dental honor societies.
Dr. Abramson's great sense of humor and friendly demeanor will put you at ease in the dental chair. He is committed to providing you with exceptional care while ensuring your comfort.