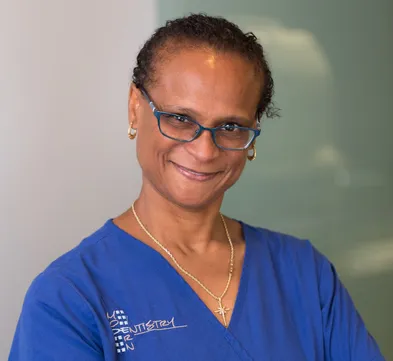 Donna, a native Washingtonian, earned her BS degree from the University of MD at Baltimore Dental School in 1986. She received her license in local anesthesia in 2012.
Donna is regarded by her patients as a gentle clinician and an educator. She genuinely cares for her patients' well being. She enjoys getting to know them and hearing about their lives. She gives individualized attention so she is able to offer the best care possible. The most rewarding part of her profession is seeing patients enjoy the result of improved oral hygiene.

A mother of three young adults, Donna is now learning how to refocus on herself. She spends her spare time bowling, dancing and concentrating on healthy living.